For use with both aluminum and copper conductors
GALVAN aluminum dual-rated solderless connectors are manufactured from high strength 6061-T6 aluminum alloy to insure both maximum strength and conductivity
The screws used to clamp the conductors are designed to extend beyond the barrel sides of the connector to allow a better, more secure compression of the conductor. This design spreads the conductor strands to help dissipate heat, and improve its pull out safety features and capabilities.
The design of the wire way provides optimum transfer of current, creating a straight line flow through the connector for the least possible path of electrical resistance, plus a positive wire stop is provided.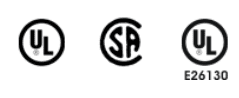 Catalog Number
Fig.No.
Conductor Range
Pcs. per Ctn.
Wt. per 100
Dimensions
Bolt Size
NAED UPC  No.632591-
A
B
C
D

PV2-300

1
300-6

3

30

3
1
2
0.31
1/4
71496-9
2ABV-600
2
600-2

2

90

4.9
1.5
3
0.41
3/8
71498-3
2ABV-750
2
750-1/0

2

90

4.9
1.56
3
0.41
3/8
71499-0

3ABV-500

3
500-4

2

150

4.9
2.5
3
0.41
3/8
71500-3
3ABV-600
3
600-2

2

150

4.9
2.5
3
0.41
3/8
71501-0
3ABV-750
3
750-1/0

2

150

4.9
2.84
3
0.41
3/8
71502-7

4ABV-500

4
500-4

2

159

4.9
2.5
3
0.41
3/8
71503-4
4ABV-600
4
600-2

2

159

4.9
2.5
3
0.41
3/8
71504-1
4ABV-750
4
750-1/0

2

159

4.9
2.84
3
0.41
3/8
71505-8

6ABV-500

5
500-2

2

205

4.9
3.94
3
0.41
3/8
61201-2
6ABV-750
5
750-1/0

2

205

4.9
3.94
3
0.41
3/8
71506-5