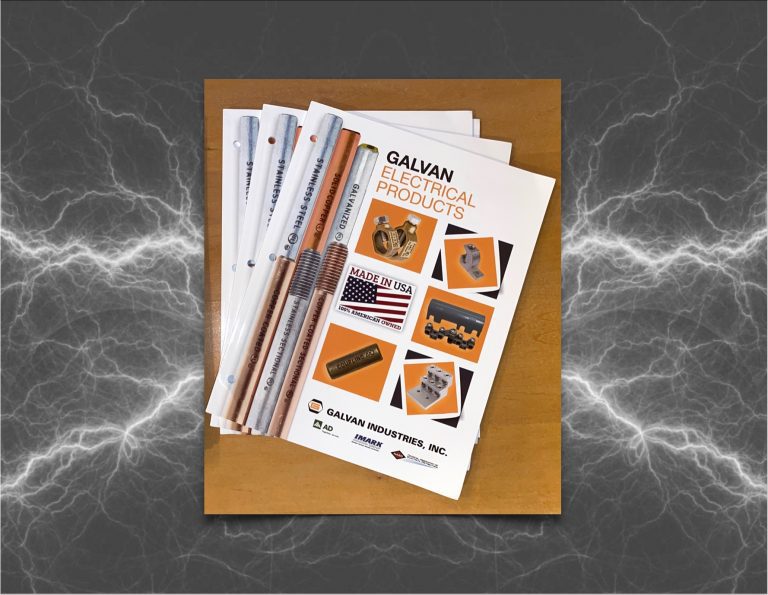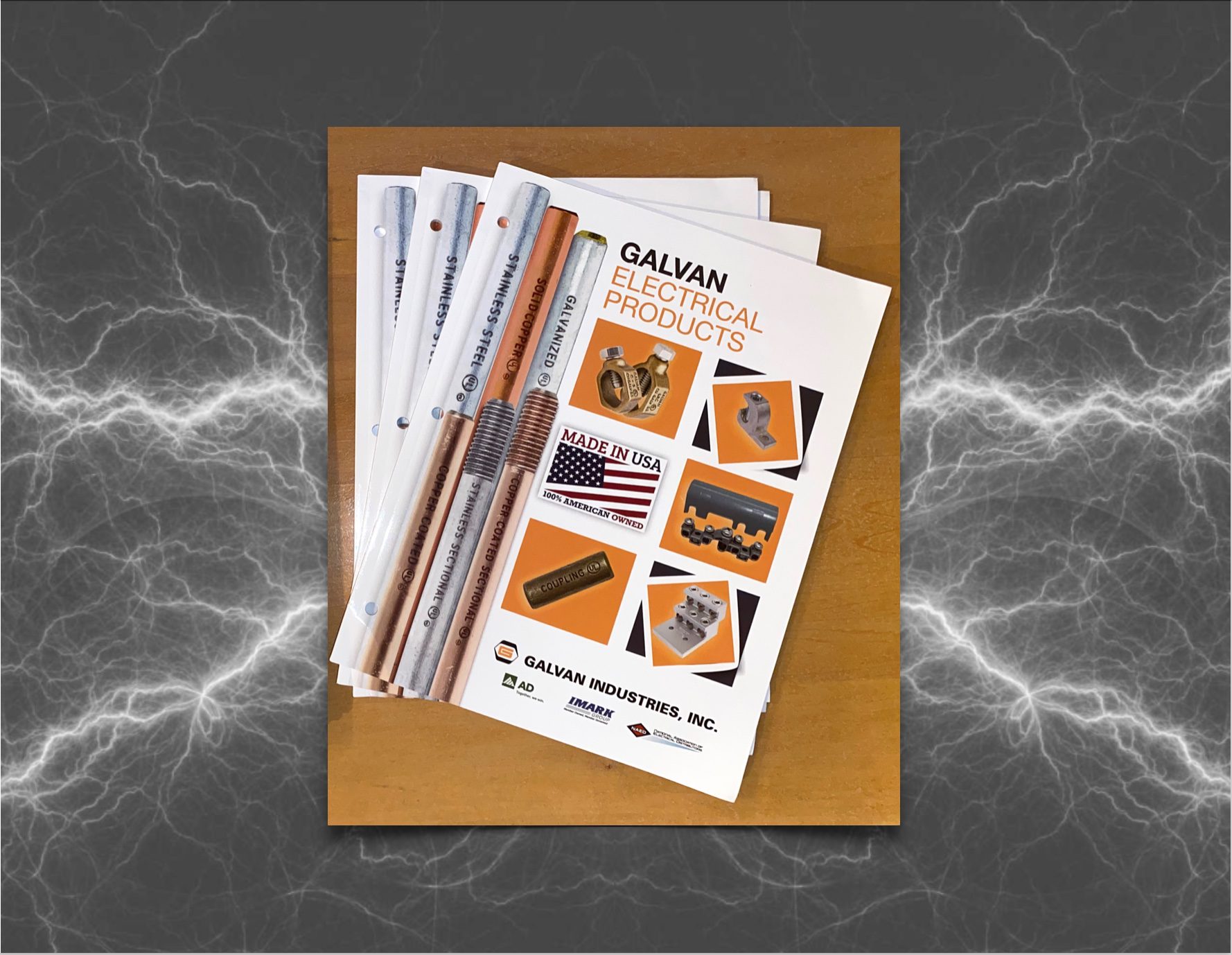 Harrisburg, N.C. — Galvan Industries has announced the release of a new printed edition of the company's Electrical Products Catalog. The new catalog includes complete information and full-color images on Galvan's extensive selection of ground rods and accessories, plus the latest code requirements and specifications from the NEC, NESC and RUS.
The new catalog is also available for online download at www.galvanelectrical.com. Click here to download now.
Galvan manufactures galvanized ground rods, stainless steel ground rods, copper-bonded ground rods and solid copper ground rods. Galvan copper-bonded and hot dip galvanized rods are available in pigtail configurations. Galvan also offers threaded sectional copper-bonded and stainless steel  ground rods.
Galvan is the only U.S. manufacturer to produce UL-listed galvanized ground rods, UL-listed copper-bonded ground rods, and UL-listed stainless steel ground rods, giving contractors, wholesalers and utilities a safe, listed option for all three of the most specified types of ground rods.
Galvan ground rod accessories include threaded and unthreaded ground rod couplings and a wide selection of ground rod clamps. Galvan's SRC and G-5 ground rod clamps are UL-listed for copper-bonded, galvanized and stainless steel ground rod, and for rebar. Galvan also offers mechanical and compression connectors and splices, split bolts, water pipe clamps, connectors for utility application, transformer lug kits and other accessories.
The new catalog includes a comprehensive series-by-series listing of Galvan products, including part numbers, dimensional drawings, technical data and application notes. The catalog also features an illustrated cross-reference to competitive products.
About Galvan
Galvan Industries, Inc. has been a trusted supplier to the electrical, electronic and utility industries for more than five decades. Galvan electrical products are used in residential, commercial and industrial applications, including construction, cable TV, lightning protection, power transmission and telecommunications. They are available from leading electrical wholesalers and distributors throughout the United States.
For more information, call 1-800-277-5678; fax 704-455-5215; email sales@galvanelectrical.com or visit Galvan on the Web at www.galvanelectrical.com.