Galvan Electrical Kicks off Spring Fling Distributor Promotion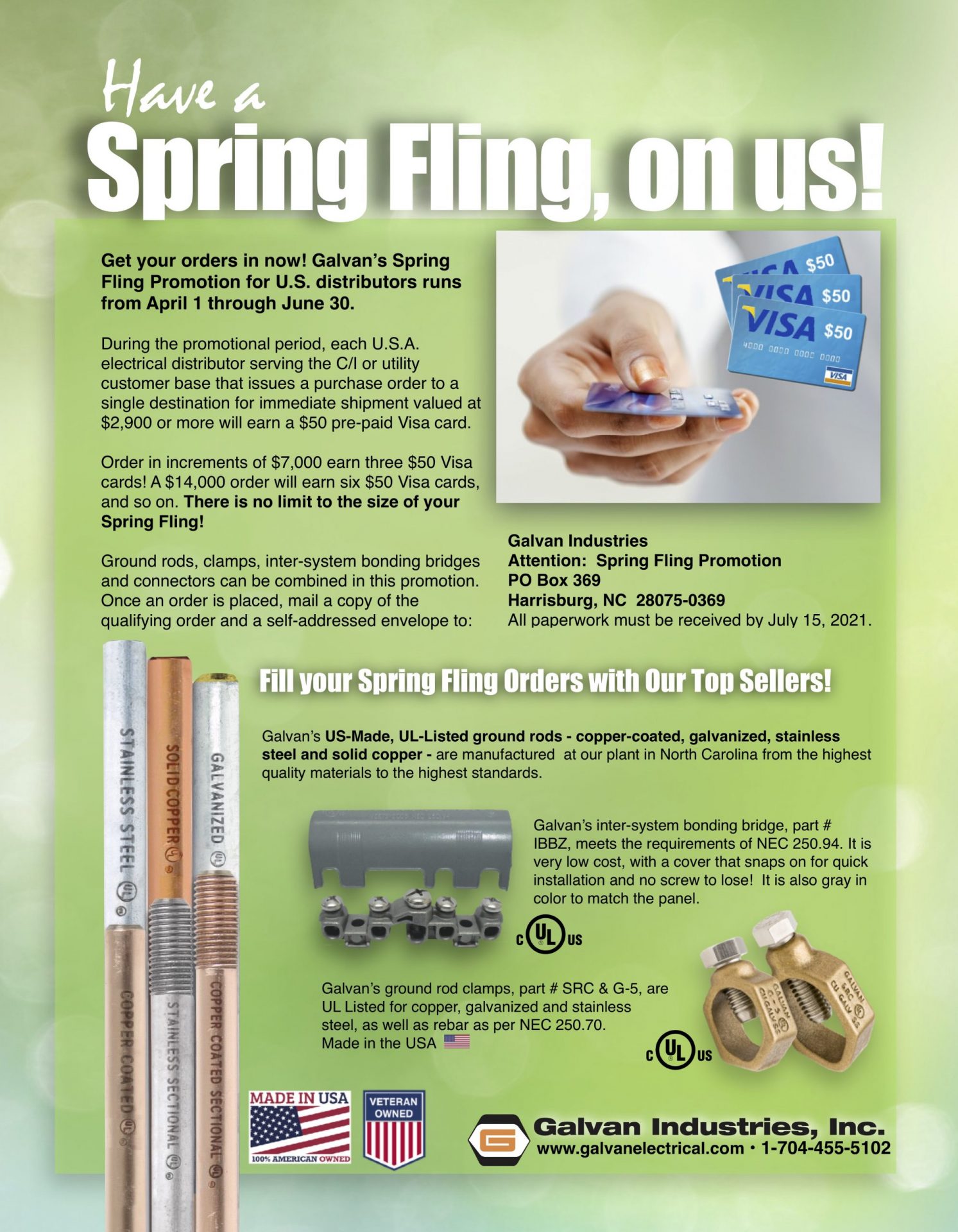 Galvan's 2021 Spring Fling Promotion for U.S. distributors runs from April 1 through June 30.
During the promotional period, each U.S.A. electrical distributor serving the C/I or utility customer base that issues a purchase order to a single destination for immediate shipment valued at $2,900 or more will earn a $50 pre-paid Visa card.
Order in increments of $7,000 earn three $50 Visa cards! A $14,000 order will earn six $50 Visa cards, and so on. There is no limit to the size of your Spring Fling! Download the official Spring Fling flier here.
Ground rods, clamps, inter-system bonding bridges and connectors can be combined in this promotion.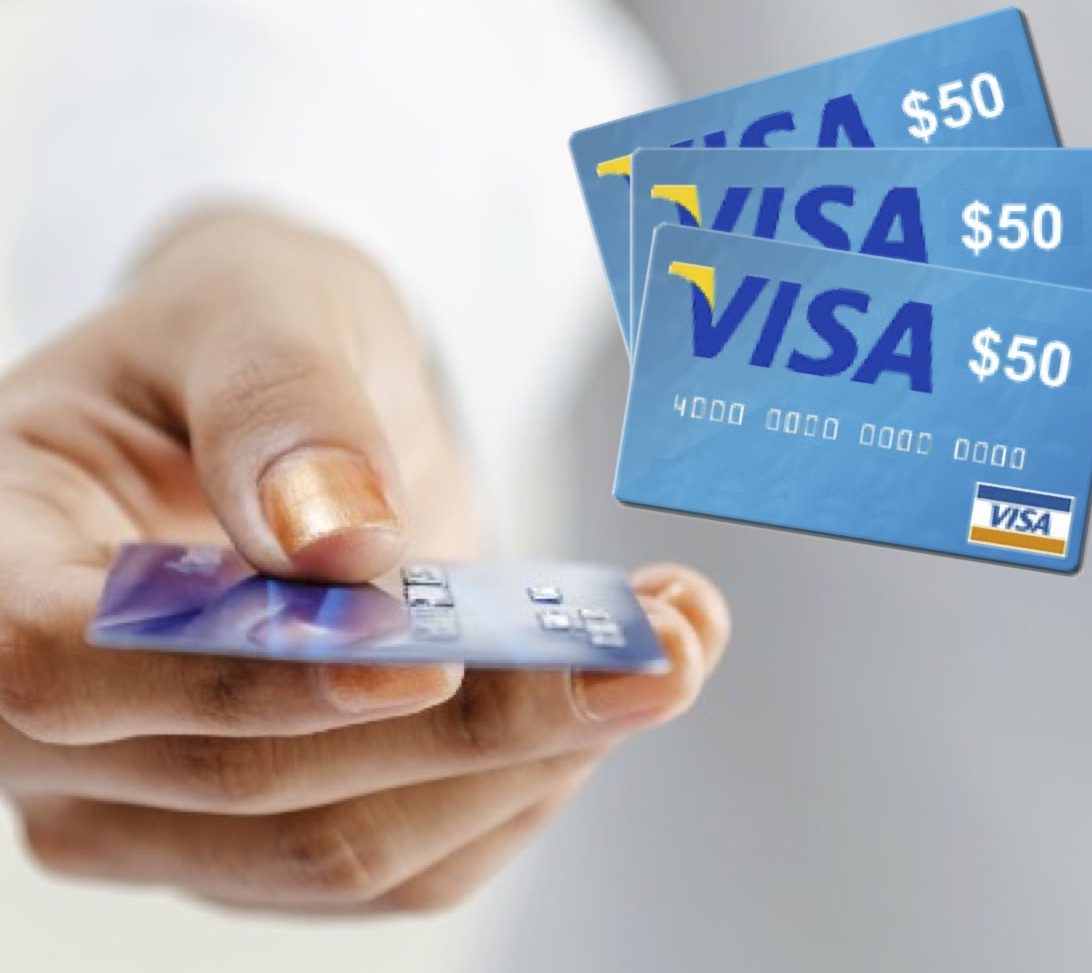 Once an order is placed, mail a copy of the qualifying order and a self-addressed envelope to:
Galvan Industries
Attention: Spring Fling Promotion
PO Box 369
Harrisburg, NC 28075-0369
All paperwork must be received by July 15, 2021.
About Galvan
Galvan Industries, Inc. has been a trusted supplier to the electrical, electronic and utility industries for more than five decades. Galvan electrical products are used in residential, commercial and industrial applications, including construction, cable TV, lightning protection, power transmission and telecommunications. They are available from leading electrical wholesalers and distributors throughout the United States.
For more information, call 1-800-277-5678; fax 704-455-5215; email sales@galvanelectrical.com or visit Galvan on the Web at www.galvanelectrical.com.