Galvan Launches Intersystem Bonding Bridge Distributor Stocking Promotion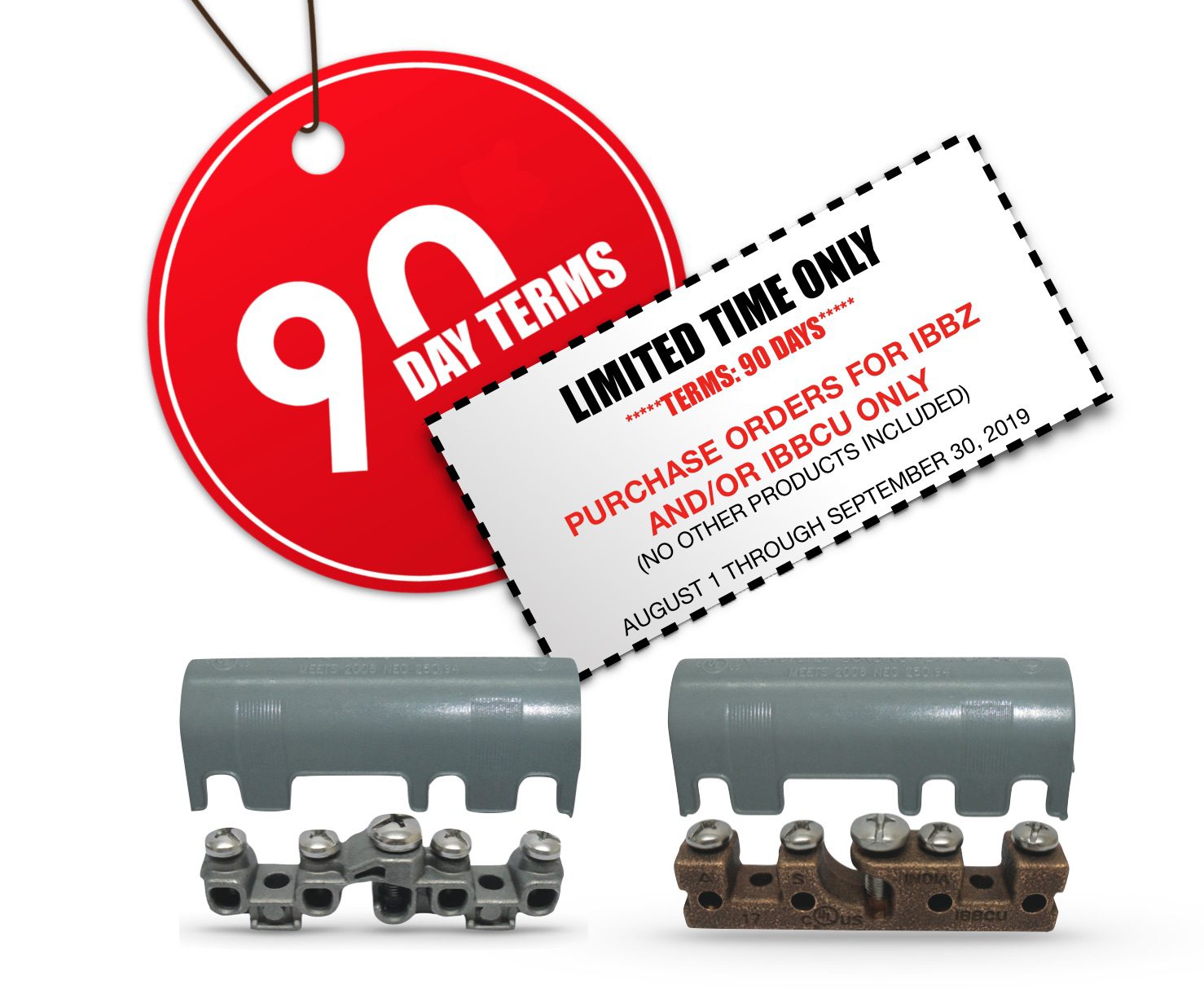 Now through September 30, Galvan is offering special 90 day terms to distributors for stocking orders of their two intersystem bonding bridges, the IBBZ (die-cast zinc) and the IBBCU (copper alloy).  Click here to download the details.
Both the IBBZ and the IBBCU meets NEC 250.94 for Intersystem Bonding Termination for protection of cable, telephone, satellite, internet, security and other systems. They can be used in residential and commercial applications to ground up to four (4) systems to a single location.
Both meet UL 467 standards. The IBB Series features corrosion resistant bodies with stainless steel screws for reliable grounding connections. They come standard with a snap-on plastic cover, which provides protection from the elements and a more aesthetically pleasing installation.
For more information, call Galvan at 704-455-5102; fax: 704-455-5215; or email sales@galvanelectrical.com.
About Galvan
Galvan Industries, Inc. has been a trusted supplier to the electrical, electronic and utility industries for more than five decades. Galvan electrical products are used in residential, commercial and industrial applications, including construction, cable TV, lightning protection, power transmission and telecommunications. They are available from leading electrical wholesalers and distributors throughout the United States.